Who we
are?
sine qua non: ...we have SAP-based
Solutions and consulting know-how for the wine and sparkling wine industry.
Our focus: Efficient & safe wine and sparkling wine production
Our comprehensive SAP-based solution portfolio focuses on efficient and safe processes in wine and sparkling wine production.
Manufacturing-Cockpit
The complete manufacturing process in SAP ERP is controlled, documented and optimized up to the shop floor level from the production console.
Cellar Book
The basement book function is a certified application to cover the legal documentation and proofing requirements.
..ready for the
OPTIMUM?
For more than 10 years, our SAP-based solutions have been constantly evolving. Our team always follows the latest technologies. It goes without saying that our applications are available in the classical SAP-ERP R3 environment as a widely-paced solution. There are also many solutions that rely on SAP HANA technology: Fiori, SAP HANA Cloud Platform, IoT connectivity, etc
...let's go!!
Our standard solutions
Solutions for the wine and sparkling wine industry based on the different SAP ERP technologies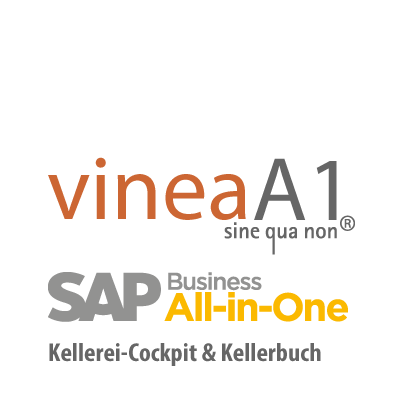 vineaA1
Classic SAP R3 Add On
Kellerbuch & Kelleri-Cockpit support the manufacturing process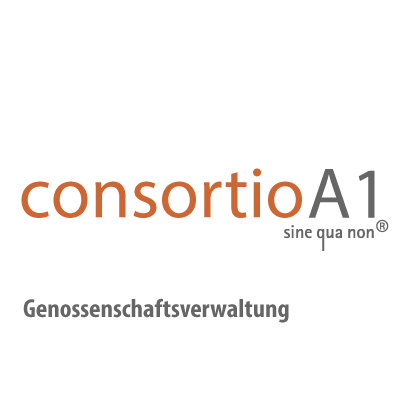 consortioA1
Solution for cooperatives
Cooperative companies with SAP can meet their specific requirements with consortioA1.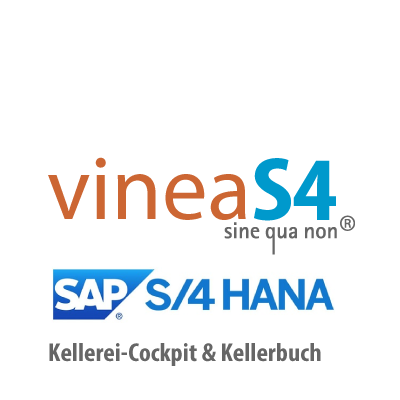 vineaS/4 HANA
Expansion to the complete MES solution
VineAS/4 HANA is currently being further developed according to the SAP HCP functionalities for the complete SAP-based MES solution for sparkling wine production.
vineaS4 BusinessbyDesign
Complete ERP solution for SMEs
VineaS/4 for SAP BusinessbyDesign is the complete ERP solution from the cloud for medium-sized companies in the wine and sparkling wine industry.
Facts about the use of our solutions
0
Millions of bottles per year
0
Years of team experience
0
Million € sales of wine and sparkling wine p.a.
Unique Features
Our solutions for the wine and sparkling wine industry have been developing for more than 10 years and are just as suitable for small and medium-sized companies as for large enterprises.

Contact Us
Get in touch with us. Feel Free to use contact below.